Transport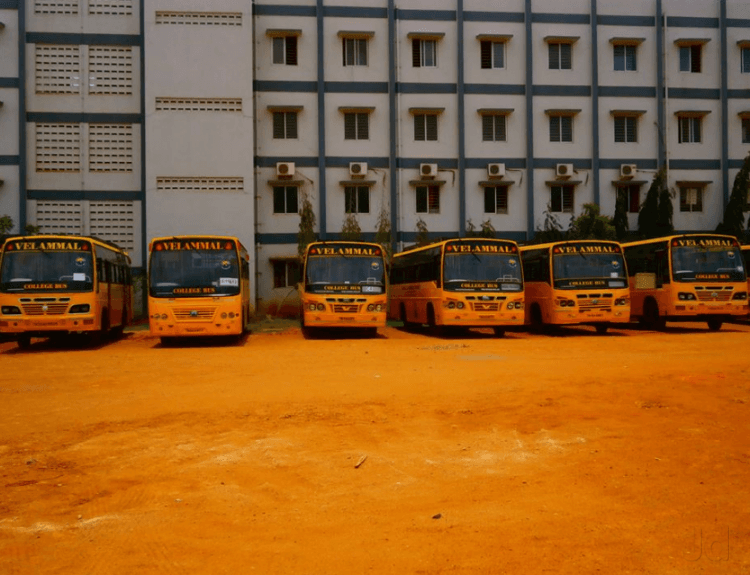 During all the working days, the transport is available on all routes covering 30km in and around Madurai.

During the time of semester examination, it is available on limited number of routes.

During coaching & special classes, model exam and university exam period buses will be operated in limited routes depending upon student's strength.

Contact
Transport Incharge:
Mr. M. Rajachandra Sekar, AP-III/Mech, Mobile Number: +91-9944063309
Transport Depot Manager:
Mr. Siva Sakthi, Mobile Number: +91-9655672040
Bus Route
| Route No | Starting Point & Starting Time | Boarding Point |
| --- | --- | --- |
| C1 | Thirunagar (07:30AM) | Thirunagar, Thirupparankundram, Palanganatham, Vasantha Nagar, Agrini, Madura College, Crime Branch and South Gate. |
| C2 | Nagamalai (07:30AM) | Nagamalai, Virattipattu, H.M.S.Colony, Master Mahal, Arasaradi, Mahaboopalayam and Periyar Bus Stand. |
| C3 | Koodal Nagar (07:30AM) | Koodal Nagar, Villankudi, Fatima College, Sellur, Goripalayam, Madurai G.H and Anna Bus Stand. |
| C4 | Thiruppalai (07:30AM) | Oomachikulam, Yadava College, Thiruppalai, Krishna Nagar, Iyer Bungalow, Bank Colony, Reserve Line and D.R.O.Colony. |
| C5 | Avaniyapuram (07:30AM) | Avaniyapuram, Villapuram, Jaihindpuram, TVS Nagar, Alagappan Nagar, Thavittu Santhai, Mahal, Munichallai and Teppakulam. |
| C6 | P&T Colony (07:30AM) | Kannanenthal, P&T Colony, Valluvar Colony, Bharathi Store, M.G.Nagar, B.B.Kulam, Lady Doak College, OCPM, Tallakulam, K.K.Nagar Arch and WAKF Board. |
| C7 | Ellis Nagar (07:30AM) | Ellis Nagar, PRC H.O, Ram Nagar, Chockkalainga Nagar, Arapalayam, Madura Coats, Simmakal and Goripalayam. |
| C8 | Kadachanenthal (07:30AM) | Kadachanenthal, Surya Nagar, K.Pudur, Karthick Theatre, Moondru Mavadi, Surveyor Colony, Mattuthavani, Royal Enfield Showroom, Sundaram Park, Suguna Store and Ambiga Theatre. |